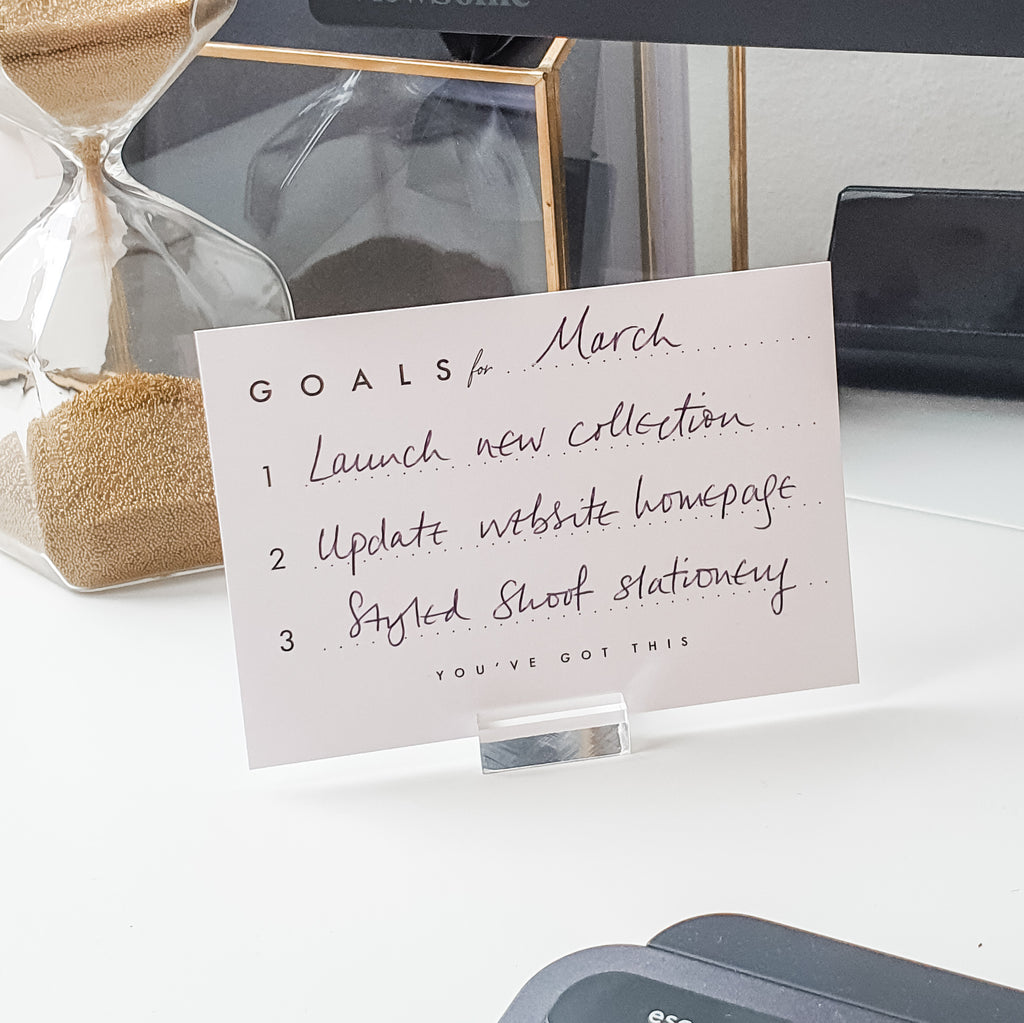 Goal-setting card & stand set
Goal-setting card & stand set
If you love setting goals, our goal-setting card set is for you!
The cards are designed to be displayed on your desk (without taking up too much space!) so they can always be front of mind on a minimal & sturdy acrylic stand. Perfect if you tend to write your goals down in a notebook & forget about them.
You can write your 3 top goals for the day, week, month or year - there is a blank space to write whatever works for you.
The reverse of each card has a quote, for the days when you'd like to keep your motivation up.

Each set includes 10 cards, one acrylic stand & UK delivery.